2020 Annual Meeting
February 11, 2020 - February 13, 2020
Join your chamber colleagues for MCCE's 2020 Annual Meeting at the Sheraton St. Paul Woodbury.  Wednesday and Thursday will offer professional development exclusively developed for chamber executives and key staff members.  The association will also recognize Matt Kilian, president, Brainerd Lakes Area Chamber for his leadership in 2019.  We will also welcome new board members and Angie Whitcomb, president of the Shakopee Chamber and Visitor's Bureau will be elected to serve as MCCE Chair of the Board.  Watch for more details on agenda coming soon.  
Click here to view working agenda.
LOCATION
Sheraton St. Paul Woodbury Hotel
676 Bielenberg Dr.
Woodbury, MN 55125
SESSION PRIORITIES
The Minnesota Chamber's most popular event of the year, Session Priorities, will be held the night before this event on February 11th at the Saint Paul RiverCentre.  This high-profile reception and dinner typically sells out to a crowd of more than 1,600 business and public policy leaders from across the state.
Every Chamber Executive can attend Session Priorities for free, however you still need to sign up through the Minnesota Chamber to attend and save your spot. To do so, contact Lia Capaldini at lcapaldini@mnchamber.com or 651-292-4695. This event typically sells out, so please reserve your spot today!
MCCE Basket Raffle:  Win a great prize while supporting MCCE scholarships!  Please bring an item to contribute to the basket raffle from your community.  It could be a gift card, a collectible or gift item, electronics -whatever you can do!  We'll assemble baskets and  you'll have the opportunity to purchase and enter tickets for the prizes you want to win!
COST
$295 Member
$350 Non-member
ACCOMMODATIONS 
Click here or call 651-209-3280 to reserve a hotel room at the MCCE rate of $125/night for a King and $135/night for a double. All rooms are based on availability. Reservations must be made by January 29, 2020 to receive this rate. 
THANK YOU TO OUR SPONSORS!
PRESENTING SPONSOR: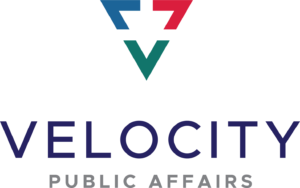 PREMIER SPONSORS:
SCHOLARSHIPS AVAILABLE!
There are two scholarships being awarded for this year's Annual Meeting. The first will cover the registration fee for one individual to attend the conference. The second will cover the registration fee for the conference as well as the cost for a hotel room for two nights.
Click here for application.
Application deadline January 3, 2020.
INTERESTED IN SPONSORING MCCE'S 2020 CONFERENCES? 
Contact Allie Hancock at ahancock@mnchamber.com or  651.292.4651 for more information.
QUESTIONS?
Please contact Allie Hancock at ahancock@mnchamber.com.