2022 Annual Meeting
January 31, 2022 - February 2, 2022
Online registration is now closed. Please email Allie Hancock at ahancock@mnchamber.com if you'd like to register. 
Join your chamber colleagues for MCCE's 2022 Annual Meeting on January 31-February 2 in Burnsville. The conference will offer professional development exclusively developed for chamber executives and key staff members.  Glenn Shepard, national speaker will join us and dig into some of our own industry workforce challenges and other learning topics will focus on advocacy, community development, and organizational changes to prepare us for the future.
The annual meeting luncheon will recognize Barry Wilfahrt, President and CEO of The Chamber Grand Forks East Grand Forks for his leadership in 2021 as well as outgoing board members.
Register before January 14 to receive early bird pricing.  Special pricing is also available for staff members to attend the Annual Meeting luncheon and breakout sessions only.
Click here to view working agenda.
SESSION PRIORITIES
On Monday, January 31, there will be a bus available for MCCE Annual Meeting attendees to ride to the Minnesota Chamber's Session Priorities dinner. We highly encourage you to invite your members to join you at this event in St. Paul.  We have created two opportunities for you to secure a complimentary ticket to the event as well as one discounted option created exclusively for local chamber executives.
Purchase a table of ten and your ticket is free ($1,620) – use promo code LOCALCHAMBER at checkout and we will invoice you for your table following the event.
Purchase a ticket with one of your members at the regular price ($199) and your ticket is free. – use promo code CHAMBERGUEST
Local Chamber of Commerce Executive Only ($75) – use promo code CHAMBEREXEC 
This high-profile reception and dinner typically sells out to a crowd of more than 1,600 business and public policy leaders from across the state, so please secure your spot today. This registration is separate from the Annual Meeting, and you must register in advance to attend – click here for more information and to sign up.
ADDITIONAL WORKFORCE SESSION ON JANUARY 31
Monday will also feature an optional add on workforce session hosted by the Minnesota Chamber Foundation at the Best Western from 11:15 a.m. – 3:15 p.m. Click here to view the agenda for this additional opportunity. If you are an MCCE Annual Meeting attendee and want to join us for this additional piece, please select MCCE Annual Meeting PLUS Workforce Session during registration. If you are a BEN partner joining us only for the workshop, select Workforce Session ONLY.
The workforce event is open to execs, volunteers, community and academic leaders; anyone engaged in workforce efforts through the chambers.
50/50 Raffle:
There will be a 50/50 raffle held during the event to raise money for MCCE scholarships. Tickets will be $20 each and participants will be entered to win 50% of the total sales (please bring cash or check).
COST
MCCE Annual Meeting Only
$250 Early Bird Member – Register by January 14 to receive this rate
$270 Member – Register after January 14
$305 Non-member
MCCE Annual Meeting PLUS Workforce Session 1-31
$290 Early Bird Member – Register by January 14 to receive this rate
$310 Member – Register after January 14
$355 Non-member
Workforce Session ONLY 1-31
Tuesday luncheon and afternoon breakouts – designed for additional staff members
ACCOMMODATIONS 
Click here and enter Group ID A94NA7Q0 to reserve a hotel room at the MCCE rate of $92/night. All rooms are based on availability. If you have any questions, call their front desk at 952-435-2100.
THANK YOU TO OUR SPONSORS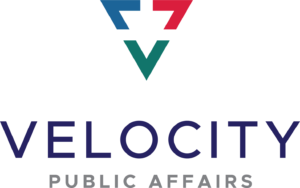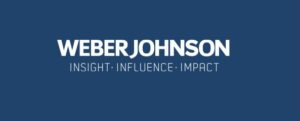 SCHOLARSHIPS AVAILABLE
There are two scholarships being awarded for this year's Annual Meeting. The first will cover the registration fee for one individual to attend the conference. The second will cover the registration fee for the conference as well as the cost for a hotel room for two nights.
Click here for application. Application deadline January 14, 2022.
INTERESTED IN SPONSORING MCCE'S 2022 CONFERENCES? 
Contact Allie Hancock at ahancock@mnchamber.com for more information.
CANCELLATION POLICY
All cancellations received by the office at least ONE WEEK prior to the event are eligible for a refund of the registration fee. No refunds will be provided for cancellations received fewer than seven days prior to the event. No-shows will be billed for any unpaid registration fees. Substitutions are welcome.
QUESTIONS?
Please contact Allie Hancock at ahancock@mnchamber.com.
Map Unavailable